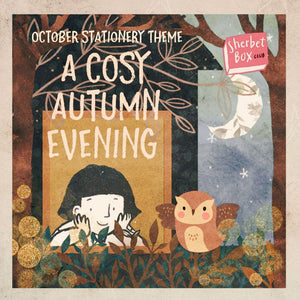 October Theme
Here is your new theme for October...stationery celebrate this cosy time of year as the nights start to draw in...
Get this box!
SherbetBox Stationery Club
I design and illustrate a new box of stationery each month around a different theme, wrap it beautifully and post it to you!
Tell Me more!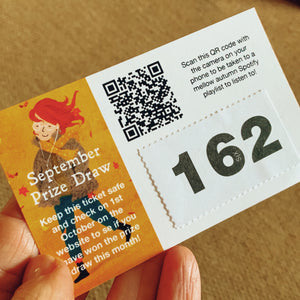 September Box Raffle - did you win?!
Each SherbetBox has a raffle ticket inside - check your September '30 days of Autumn' Sherbetbox and get in touch if this was your number! Just send a photo of your ticket to clairekeay@sherbetlane.com and claim your stationery prize!